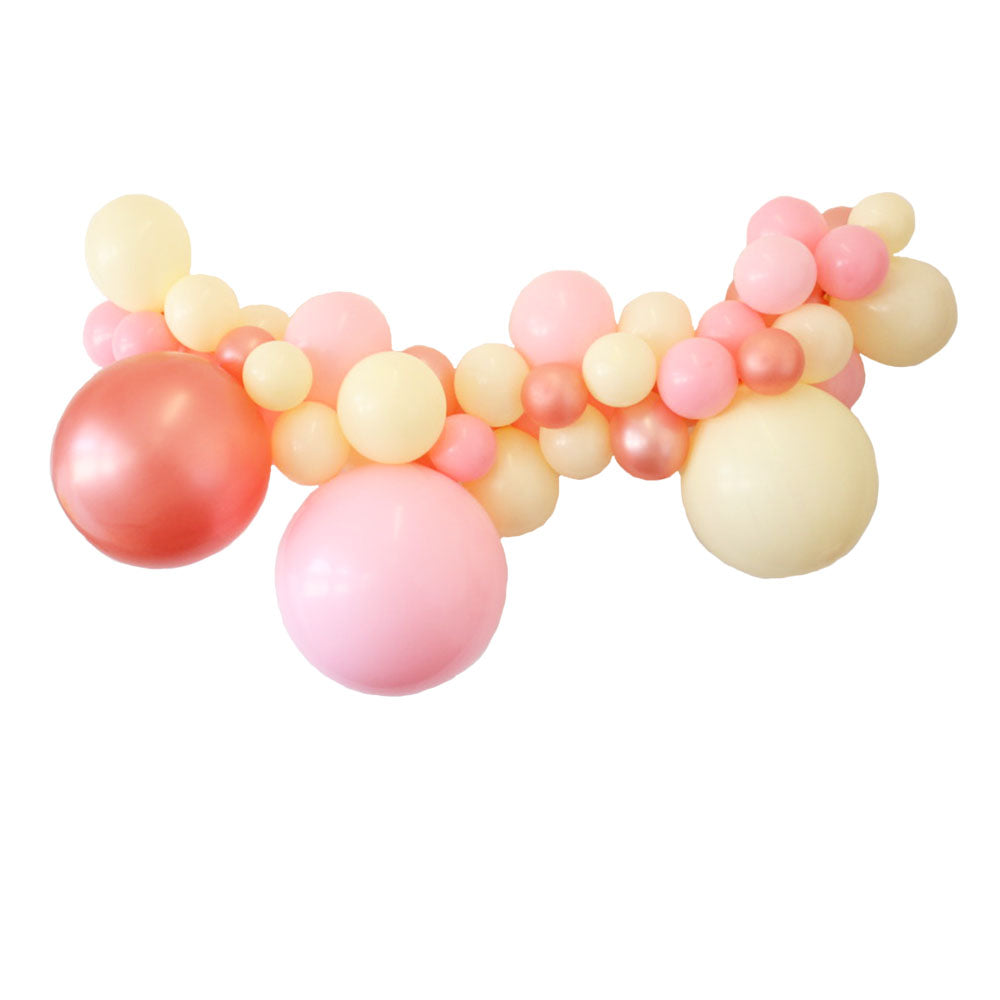 A balloon garland is perfect for any event!
Our Rose Gold Jumbo Balloon Garland includes 4 different sizes of balloons : 36", 24", 15" & 11" balloons. Our balloon garlands are easy to make and assemble.
Rose gold kit includes:
balloons
instructions & tips
finishing line to assemble
Please note 2nd picture was created with 1 1/2 jumbo balloon kits and our Rose Gold Balloon Bling Accessory kit.