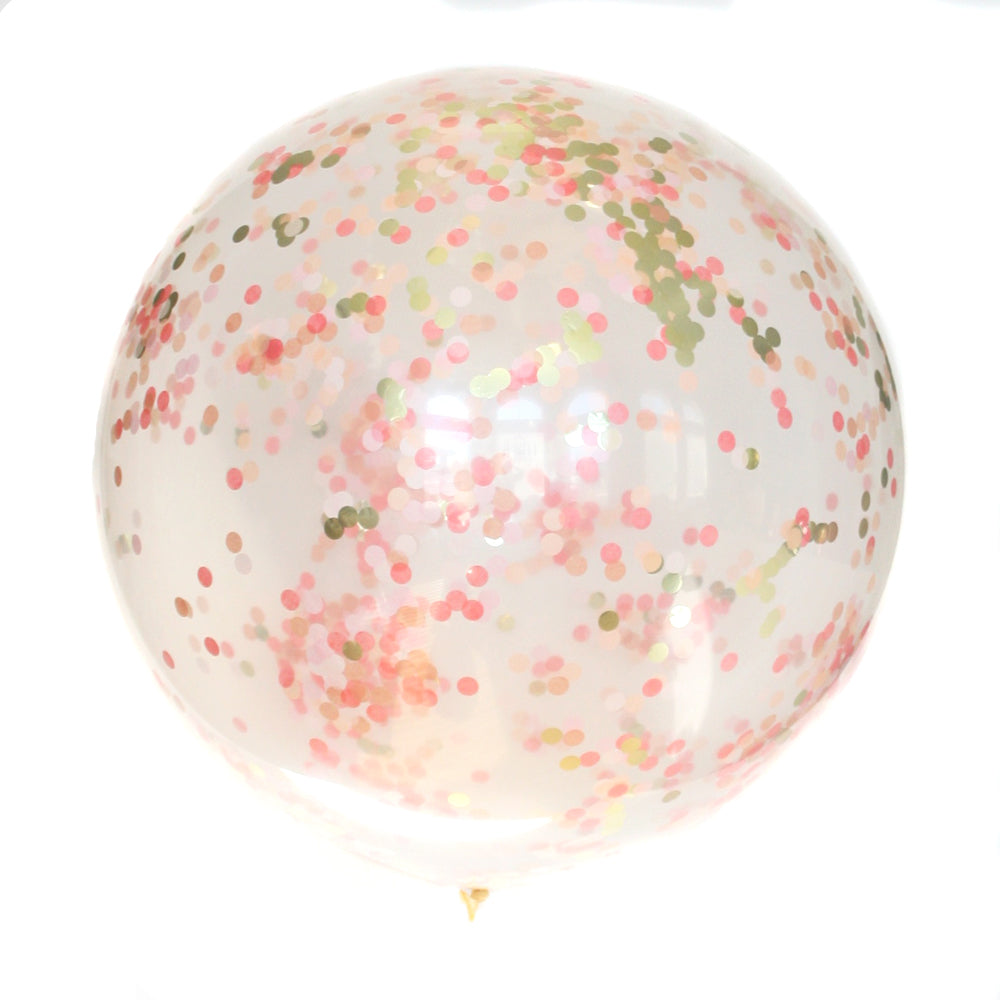 PRODUCT DETAILS:
One 36" crystal clear balloon filled with our Glimmer confetti, available in 6 confetti shapes. (shown in 3/4" circle confetti)
Our Glimmer confetti is handcut and made in house by Wants and Wishes
Confetti colors: Coral, Peach, Sandstone & Metallic Gold
* Balloon can be inflated with helium or balloon pump.
* Please note when using helium confetti can pool at the base of the balloon. To get confetti to stick to sides of the balloon- rub hands around the perimeter or rub the balloon on carpet to create static, so the confetti wills tick to the sides of the balloon. 
Colors not perfect for your event? Check out our Custom confetti option for the perfect blend of confetti.