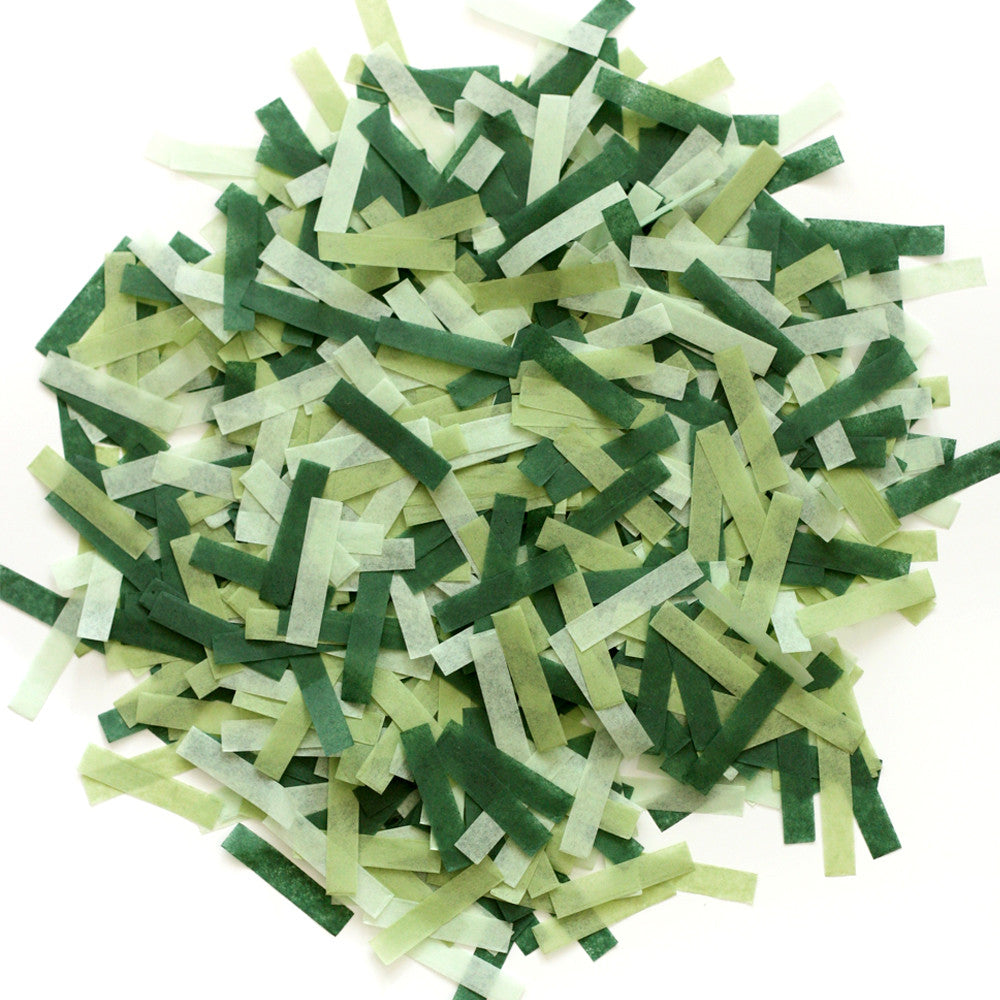 Rustic neutral woodland to romantic farmhouse. Evergreen Wreath confetti was inspired by the fresh greenery garlands and wreaths of winter and the Holidays. 
.5 oz package contains approximately 800 pieces of 3/4 inch round confetti 
Colors: Willow, Sage and Jungle
Colors not perfect for your event? Check out our Custom confetti option for the perfect blend of confetti.