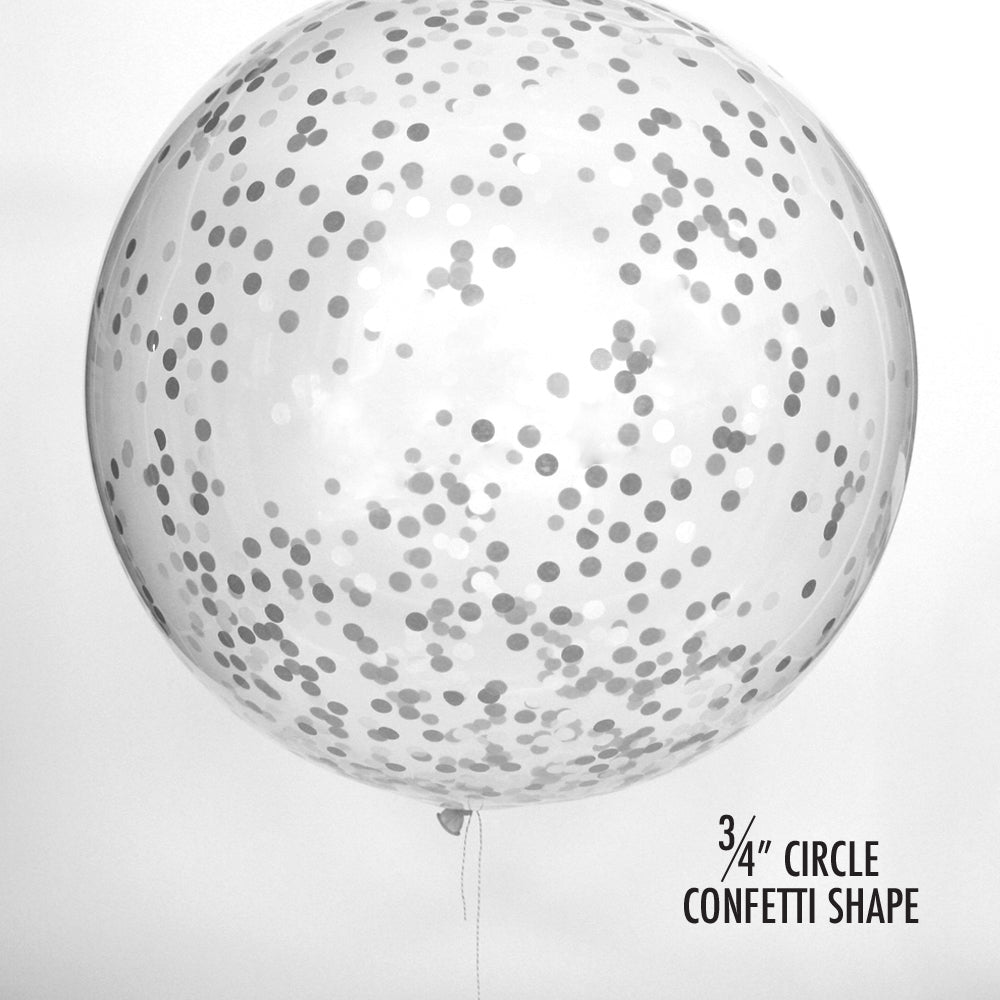 PRODUCT DETAILS:
One 36" crystal clear balloon filled with our your choice of colors of confetti, available in 6 confetti shapes. (shown in 3/4" circle confetti)
Choose your own colors. You can send us a picture or describe your party color scheme to us
* Balloon can be inflated with helium or balloon pump.
* Please note when using helium confetti can pool at the base of the balloon. To get confetti to stick to sides of the balloon- rub hands around the perimeter.