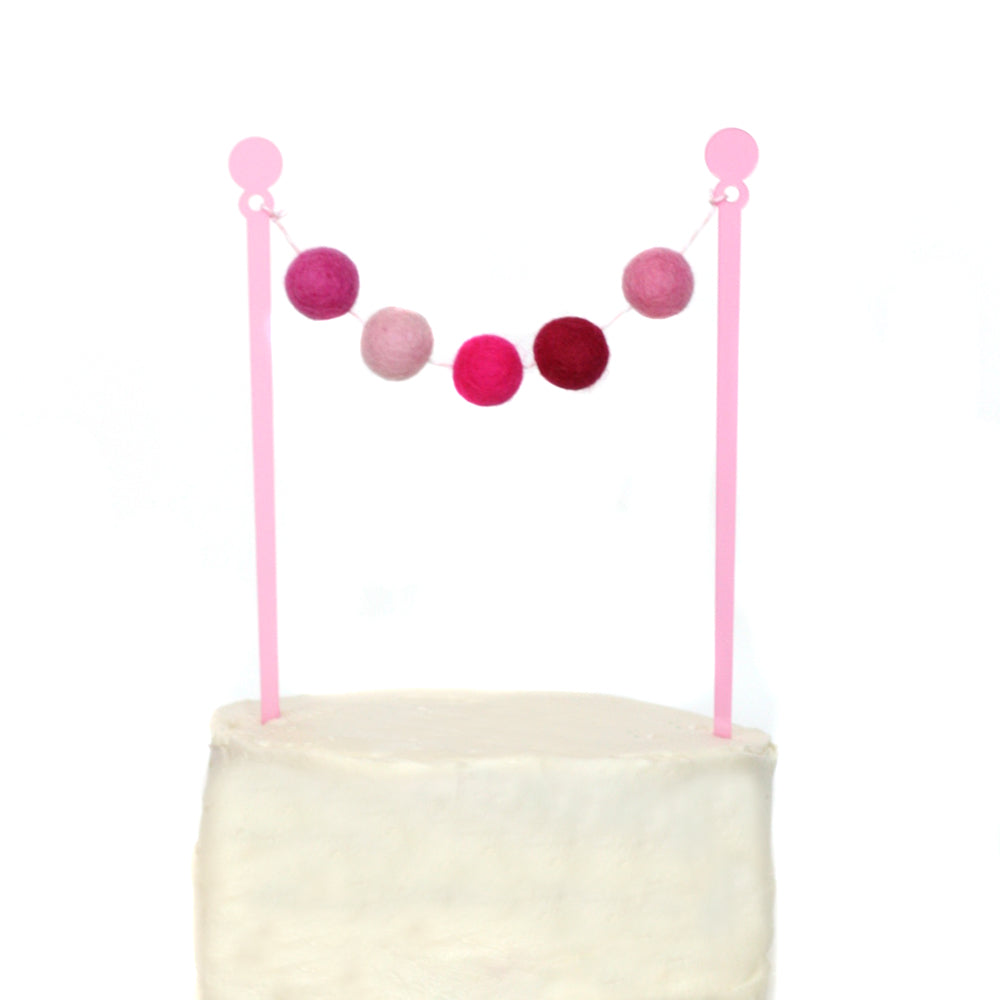 Adore your cake with one of our cake bunting toppers. An easy way to dress up any cake. 
Our cake bunting includes:
1 set of Bubblegum acrylic bunting poles (that are reusable with this felt ball bunting or any bunting you create.)
5 felt balls strung together and tied onto the reusable bunting poles.
Our cake bunting topper is reusable. Just wash the acrylic poles with warm water and mild soap.